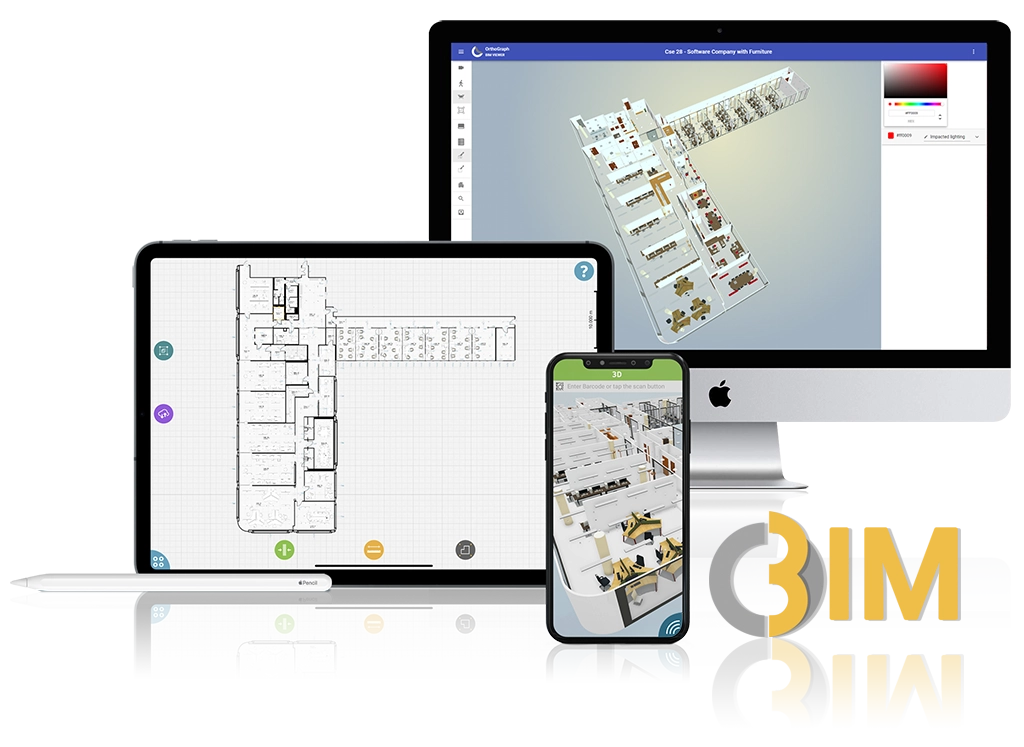 OrthoGraph®
=

the

Operational

BIM©
Operational BIM vs regular BIM
There is a significant difference between the information you need for the long term building operation, facility management, and what you need for designing and construction. The proper use of BIM in the long-term lifecycle of a property when using it, renting it, manufacturing in it etc. will not just result in tons of cost saving, but highly increases the productive performance of it.
The difference between these two BIMs is less technical, it is a lot more about what's stored in them and how you and your employees can access and maintain them. The Operational BIM should not be an over dimensioned data jungle but rather a sufficiently detailed, straight to the point, always up-to-date building documentation. It is supposed to be available both in the office and on site. By adding unique identifiers (bar codes, RFID) to the inventory the efficiency of operation and maintenance processes can be significantly increased.
As built vs.
Operational BIM©
comparison and requirements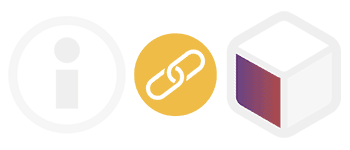 OrthoGraph
Helps Saving

the Increased Costs of

Energy Crisis
With the emergence of the energy crisis, new unexpected, unplanned costs have appeared that cannot be simply swept aside. In all corporate sectors, these must be dealt with as soon as possible. OrthoGraph and Operational BIM have many tools that let do instant steps to save on energy usage, and many others to save even more than the energy crisis would bring as increased costs.

Ready to use as-built surveys for significant savings in facility management
Use our service and technology to create as-built surveyed building data supporting building operation, facility management and maintenance management. Our leading-edge technology captures the real-life building fast, reliable and accurate. No matter if you are already operating a building or plan to do it with a newly built or purchased one, all require accurate and always fresh data. Anyone can learn OrthoGraph easily but we also provide surveying services together with our partner network.
2000sqm live-to-BIM daily, each team
Speed and accuracy are our key advantages. We use our own technology to measure the as-built with 1000-2000sqm or 10 000 / 20 000sqft per day each team. Our unique technology supports teamwork, so we can multiply this speed with involving as many teams – including our trained partner network – as required while keeping the same high level of accuracy. We provide better than 1cm or 0.4″ accuracy. The result is similar to this: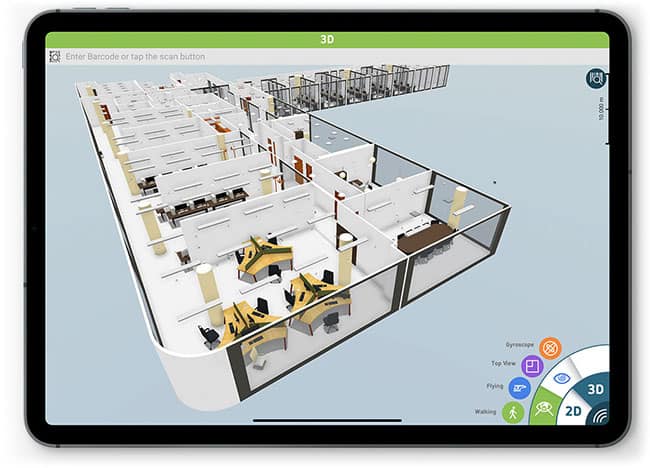 Click the image to access the above 3D BIM model
As-built surveys, OK. What more?
OrthoGraph is a data management ecosystem integrating a building surveying technology, which provides always up-to-date 3D graphical and inventory data both on-site and in the office. Our 3D BIM model can be integrated with any CAFM, CMMS, IWMS or even Building Management system as part of the everyday workflows. Maintenance workers can access and keep the building data up-to-date, so it's enough to measure a building only once and then you can stay always in control by following all changes.
Simplicity, durability, data is always at hand
We use mobile technology with low-cost, durable surveying devices like laser distance meters, barcode and RFID readers. OrthoGraph doesn't need highly educated people or expensive devices to access and modify the building data on-site, but provides high-level integration and graphical functionality for decision making.
Order the as-built survey of your buildings today to start saving by using the results within days.
Manage the entire building life cycle with OrthoGraph to increase service level and operation efficiency.
Accurate data is required for effective building operations, fact based decisions. That's what OrthoGraph provides. And it provides it with ease, without additional work – though it needs the right processes. The maintenance crew needs to use OrthoGraph to check and register all changes in the building, this way every change will be recorded instantly on-site. There is no need for after-work, there are no paper based documentations that will be lost, and the data quality is continuously monitored by the system automatically.
Manuals, Photos, Videos – Always Accessible
Let the documentation travel: if you need any information on-site – maintenance manual, warranty period, rental information etc. -, then store it into the BIM model of OrthoGraph either by hand, or via its API with bulk changes. There is no easier way to explain a safe way of machinery maintenance, than with a simple video attached to all similar elements of the BIM model.
Graphical Reports, Data Analysis
Applying reports, comparative analyzes of relevant KPls result in significant savings both in the investment phase and during the long-term operational phase. Support the building operation workflows with the OrthoGraph Ecosystem by giving all documentation to your workers' hands.


Close ×
Please fill out this form for a free copy of our study and learn about the available saving possibilities throughout the lifecycle of buildings using OrthoGraph and integrated solutions.
Please fill out this form for a free copy of our study and learn about the available saving possibilities throughout the lifecycle of buildings using OrthoGraph and integrated solutions.
Make tenders and contract with your suppliers based on real,
measured data. There is no need for big preparation, your data is always fresh and accurate.
The typical amount of savings during the building lifecycle
are comparable to the total construnction cost of the building.
Read more at the following topics:
All documentation always at hand
Accessing the 3D BIM models on-site
and in the office minimizes downtimes due to:
• simplified communication between maintenance crew members
• easy lookup of maintenance points on-site
• instant access of element documentation
alphanumeric, photos, videos etc.)
• instant access of external systems
e.g. maintenance history of the element
• new services to be offered like: 3D graphical
breakdown reporting or meeting room management
Read more at the following topics:
All documentation always at hand
BIM model as integrated part of every workflow
Keep your 3D BIM documentation always updated
by your maintenance crew or your suppliers:
no more dependence on your existing employees' special
knowledge of your buildings.
Most modern mobile and web technology is attractive
for new employees when hiring.
Seamless Integration with
BIM-based

facility management systems
Survey of a building in Graphisoft Park
Take a look at the surveyed 3D BIM model here…
Surveying the building of Tungsram's Open Innovation Center
Take a look at the surveyed 3D BIM model here…
"OrthoGraph is helping to build our fantastic new Open Innovation Center"
"I love Orthograph and use it everyday."
Qualify your surveyors.
Certify your buildings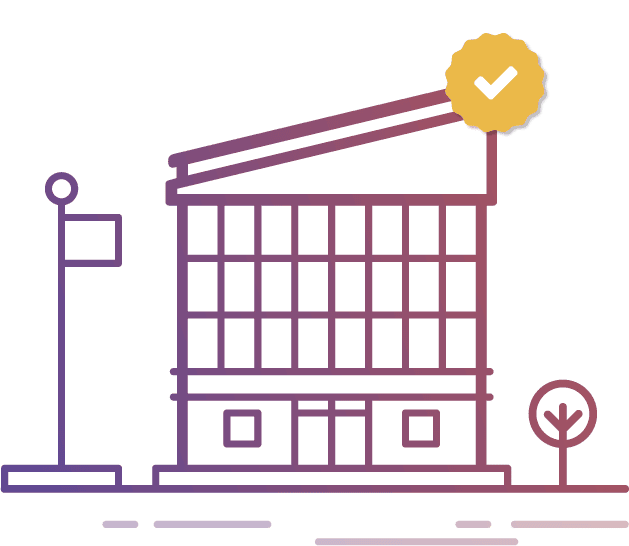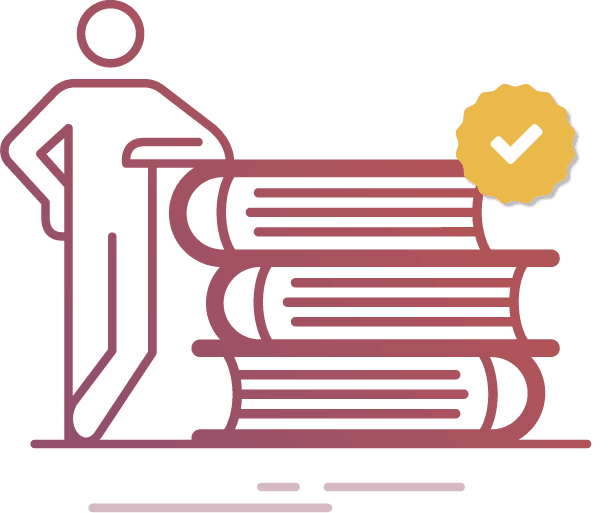 ✓ To increase commercial value
✓ To confirm the quality of your building documentation
✓ To confirm the quality of your building operation services
✓ To increase your sales opportunities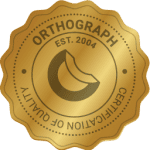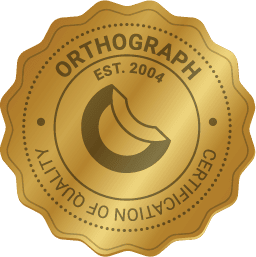 OrthoGraph GmbH
Gartenstrasse 7
Zug
Switzerland
6300
9:00-18:00 Zurich Time
USA: +17609331550
UK : + 44 (20) 34119438
Orthograph for Constructions
Historical Building Survey