A giant leap in handling historic buildings
OrthoGraph has always been one of its kind in providing high-quality building surveys, even in difficult situations. Our unique diagonal measurement functionality, handling curved walls – also measurable – and different wall thicknesses even in really difficult situations brought ahead of our competitors.
However, while OrthoGraph has been able to survey all these difficult types of building layouts, it was often challenging work, requiring familiarity with the app and not without errors.
Today we have released OrthoGraph version 3.0 that focuses on historic buildings, to support the same fast and simple way of measurement of even very difficult room shapes as we already had at modern buildings.
To support both types of buildings, we have not only implemented features like support for polygonal walls, but we are also introducing a new measurement priority mode called perpendicular priority, which tries to hide building and measurement errors into 90 degrees angles with minimal drawing modifications. This ensures that in those situations where we need clean floor plans with simple walls, we will get the expected nice floor plans as before.

Read the details of this major OrthoGraph update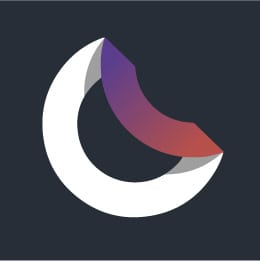 Simplified survey workflow:
Drawing from user feedback, as well as our own project experiences, we decided to focus on the Move Location function. From now on, every room should be drawn and measured separately, and once that particular room is finished, a simple "move location" gesture can snap it to the existing locations through an opening. OrthoGraph tries to automatically calculate wall thicknesses based on the existing measurements, but if that is not possible, the surveyor is prompted to enter the required information right on-site.
Workflow enforcement:
OrthoGraph has always been strong in supporting the on-site work by helping the surveyor take all the necessary measurements. Now we have implemented a workflow enforcement function, that checks if the surveyors have taken all required steps to create a proper floor plan and reminds them to collect any missing information. Though this feature could be turned off to act again freely, but our experience is that it saves a lot of time for the surveyor in the long term, by verifying that everything has been measured/entered properly. Besides this the workflow also ensures the high-quality of the measured building resulting in successful projects during the least required time to create it.
Zero-Tolerance vs. Perpendicular priority measurement modes:
Different use cases require different approaches. Our original key focus was to provide the highest accuracy building surveys, which often reflected the building and measurement inaccuracies in the resulting floor plans. Our Zero-Tolerance measurement mode carries on this approach. This can be of great value for many professions like interior designers, carpenters, custom furniture makers, but is a "great enemy" of facility managers or architects.
There are many professions that need clean, readable floor plans that show the intended perpendicular corners and solid wall structures instead of the more accurate as-built situations. The new Perpendicular priority measurement mode will serve these cases much better. Even with these adjustments, the inaccuracy will be lower than 1%, so the resulting floor plans can be used for rental contracts, facility management, meeting room management and even demos and sales presentations.
From now on users can choose a measurement mode that fits their priorities and it will be applied not only when measuring the standard way with distance meters or tape-measures, but also when using the cutting edge 3D measurement methodologies, like the Leica DISTO™ X3/X4 point-to-point floor plan creation methodology.
Leica DISTO™ X3/X4 point-to-point floor plan creation methodology
In perpendicular priority measurement mode, a configurable "epsilon=inaccuracy" value can be set by the surveyor, which, if is large enough, then OrthoGraph will move corners of the measurements automatically to positions generating perpendicular corners and nice parallel walls.