OrthoGraph Kft.
OrthoGraph Számítástechnikai Fejlesztő Korlátolt Felelősségű Társaság
Company Registration No: 13-09-101767
TaxID: 13418414-2-13
EU VAT ID: HU13418414
Company Registered Address (billing): Honvéd utca 49., Pilisszentlászló, Hungary, 2009
HQ Office Address:
Polgár u. 8-10. E201
(Flórián Udvar)
Budapest, Hungary H-1033
Phone.:
+36 1 999 0122
+44 20 3411 9438
+17 60 933 1550
E-mail:
info@orthograph.net
The majority of OrthoGraph is owned by Adam Korbuly and Laszlo Toth, two successful entrepreneurs who founded OrthoGraph in 2004. Adam is an experienced CAFM software specialist, also one of the key founders of ArchiFM, the leading facility management software system. He started to work at Graphisoft in 1998, a company which developed the software called ArchiCAD, a leading BIM architectural CAD system. Laszlo has demonstrated experience in enterprise software implementation projects and has worked for several large enterprises over the years.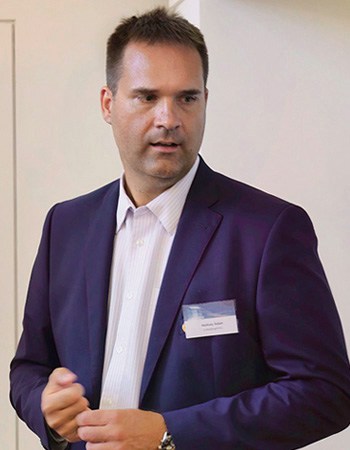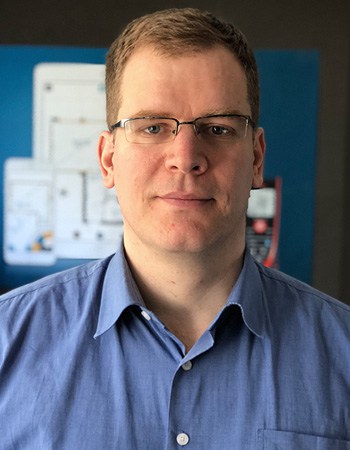 With OrthoGraph, we have successfully processed a vast amount of large inventories and building registry projects. The goal of our company is to stay ahead of the curve, so we have brought into existence the most professional building surveying and documentation system. To this day, we constantly enhance OrthoGraph to keep staying on the cutting edge of industry achievements.
OrthoGraph has won several international awards including the App of the Year award of Best in Biz, and in the same year, got awarded with the title "the most innovative company of the year". During its development OrthoGraph has also won several other major prizes such as "The Business of the Year Award with Turnover of €0-25m" as a national champion at the European Business Awards.
In 2016, OrthoGraph and Leica Geosystems stepped into a strategic partnership. In this framework, we have jointly developed a breakthrough product, the Leica BLK360 imaging laser scanner system.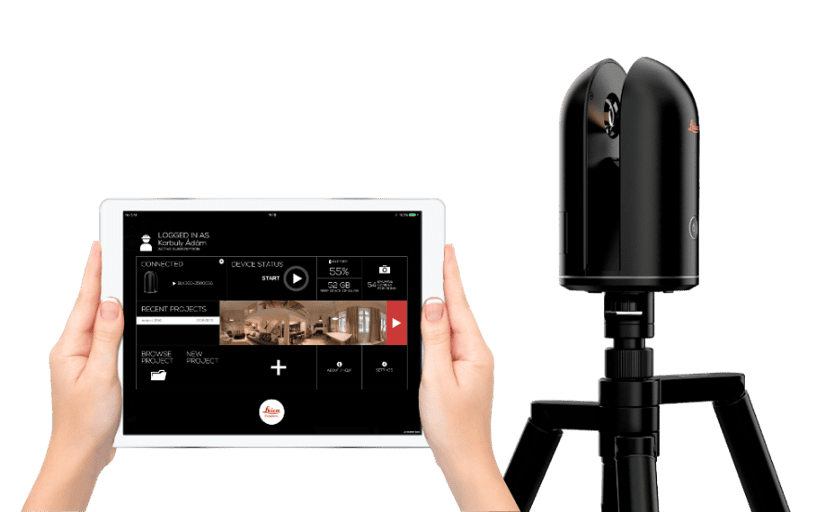 OrthoGraph has always been a BIM technology from its origin. Today, OrthoGraph is the single player in the professional segment, as it focuses not only on building surveying, but it also supports the long-term building operation with up-to-date BIM models. OrthoGraph is continuously developing strategic relationships with most of the key CAFM, CMMS, BMS and ERP software vendors. OrthoGraph has been downloaded by more than 200,000 users worldwide. With our technologies, we are fully able to cover all kinds of building documentation technologies and uniquely fulfill all demands of Operational BIM.
OrthoGraph requires several special industry skills to develop its cutting-edge products. The 5 key competencies that are required to create our product portfolio are: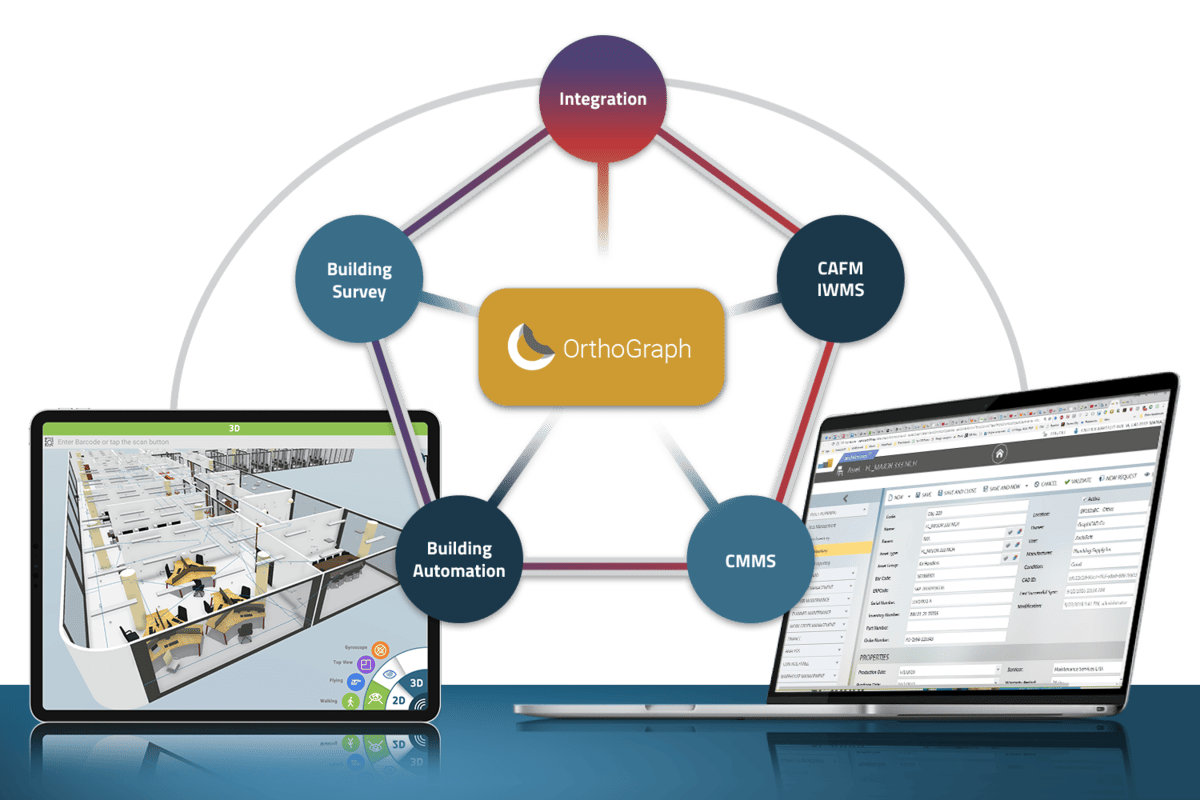 CAFM knowledge.

 

It is required to define the content demand to be surveyed that will later serve the long-term building operation.
AEC CAD knowledge.

 

It is required to provide the proper way of graphical surveying and data management.
Building Surveying knowledge

 

and experience are required, so that one can establish the proper workflow when it comes to on-site floor plan creation.
Hardware-related integration and development knowledge. They are required to build up and utilize most out of the available surveying hardware portfolio.
And finally, system integration knowledge and experience

 

are required, since OrthoGraph is meant to be a strong, integrated part of building operation systems.
All these skills that we have make OrthoGraph a best-in-class BIM operational ecosystem that is unparalleled on the market as of today.
OrthoGraph GmbH
Gartenstrasse 7
Zug
Switzerland
6300
9:00-18:00 Zurich Time
USA: +17609331550
UK : + 44 (20) 34119438
Orthograph for Constructions
Historical Building Survey