The service of building operation, facility management is the best if it cannot be recognized to be existing. This is true for all industries, but in case of hotels it is even more important. Client satisfaction is a the key to future bookings and best ratings. In addition to this the proper values used to purchase services and also the preventive maintenance processed with a control improves profitability which is the key purpose of any business including running hospitality services.
Let's see what benefits can be produced by using OrthoGraph Operational BIM.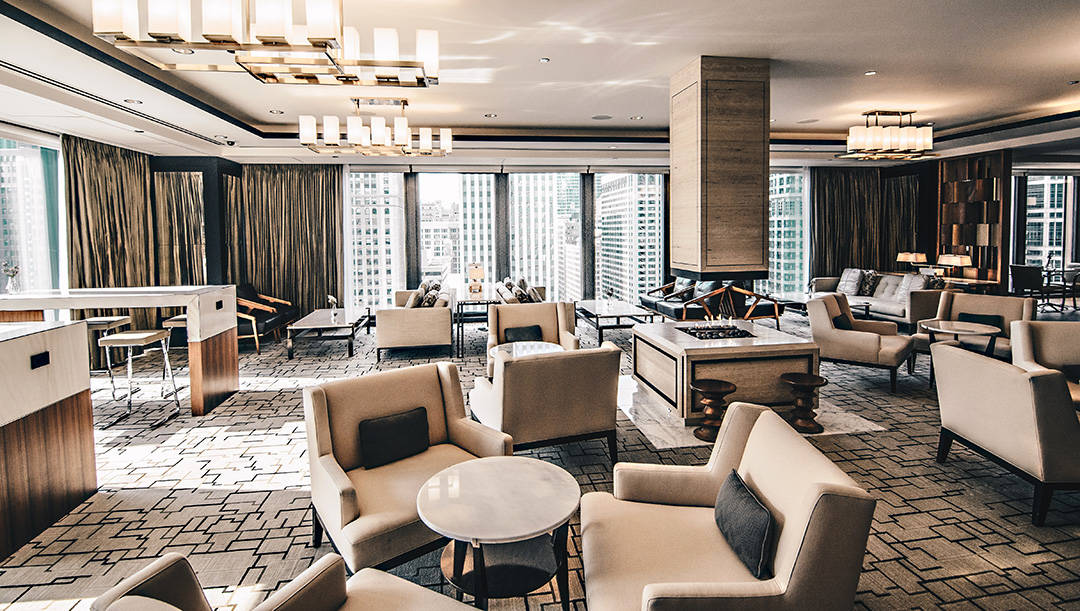 The living inventory of all assets:
In hotels there are many high-value assets that are accessed and used by many independent visitors, the guests regularly. Recording the existence and condition of all objects by adding unique identifiers to them – RFID chips, QR Codes or barcodes – makes it possible to easily follow their lifecycle. Here we only think about the non consumable products, as we only focus on operation, but these are the assets, furniture, air conditioning units, fridges and equipment, that are a fixed or movable part of the property, still are highly responsible to distinguish between good and bad guest experiences. By using these identifiers regular quality checks can easily be processed by requiring the maintenance people to scan the IDs of assets to confirm their visit there. Once they scan the ID, ensuring they are at the proper equipment, then it's a high chance that they will also do the check, or the preventive maintenance on the required object. By using RFID technology additional controls can also be built out. When someone accidentally puts a hair dryer away to their bag, then when crossing an RFID gate the system can notify the guest services that a device is living the building. Even more, we will exactly know which one of the devices is going to leave in that bag and where its original location should be.
The same 3D model can also be used to planning events, organizing furniture to the requirements, that can be planned in 3D, maybe together with the clients exactly at the location. The arrangement can be shared via a simple web browser, and if permission is provided to the client, then they can even see who is planned to be sitting where or any additional information can also be shared. Once the layout is agreed, then the arrangement can be checked by scanning the element unique identifiers to check if everything is at its place.
Breakdowns also happen in every building. When there is a breakdown clearly reported, it can easily be communicated by using the OrthoGraph Operational BIM by simple links. Every room, opening, equipment or even building elements have their dedicated links that can easily be shared with in-house or external service providers. As the building knowledge is stored at the building owner, therefore independence from suppliers is made possible.
To make these workflows possible, inventorying graphically the whole building with the assets is required.
How is the data created?
Basically we always recommend ordering the surveying services from Certified OrthoGraph Surveyors. OrthoGraph can easily be learned, and the use of the system doesn't need high expertise, architectural or similar high-educational knowledge. Anyone having a 3D space understanding can do the floor-plan surveying / modelling, and the graphical asset inventory can be done with even less knowledge / expertise. The most important is always the specification/planning of data capturing – by clearly defining the goals – and the local quality control. Even though OrthoGraph does a strong quality control on surveying and inventory data capture, the existence of some building elements – e.g. columns, pillars, machines etc. – should be checked by someone doing the on-site quality assurance.
All results are produced on-site, and can be accessed from anywhere having the proper access rights.
Instant energy cost reduction:
The most expensive energy is the wasted energy. In case of a large building collecting all external openings and recording their condition, main properties, dimensions, probably thermal images and photos one by one is an impossible mission. But now with OrthoGraph. It's not necessary to setup an overall high-cost renovation of all openings which might not be even feasible, on the other hand it's hard to allocate the budget for that. By using OrthoGraph any technician can record the necessary data, assign thermal images using low-cost tools to any opening, wall segment or large consumer thus making it possible to set individual plans for each of them. By assigning and using unique identifiers on them such as RFID tags, QRCodes or barcodes you can be sure that both tendering and then the renovation work can be the best performing, minimal cost providing the best results, thus the shortest ROI. At the same time, reuse the same data for other purposes too. To tender and contract cleaning or to make reports about building performance.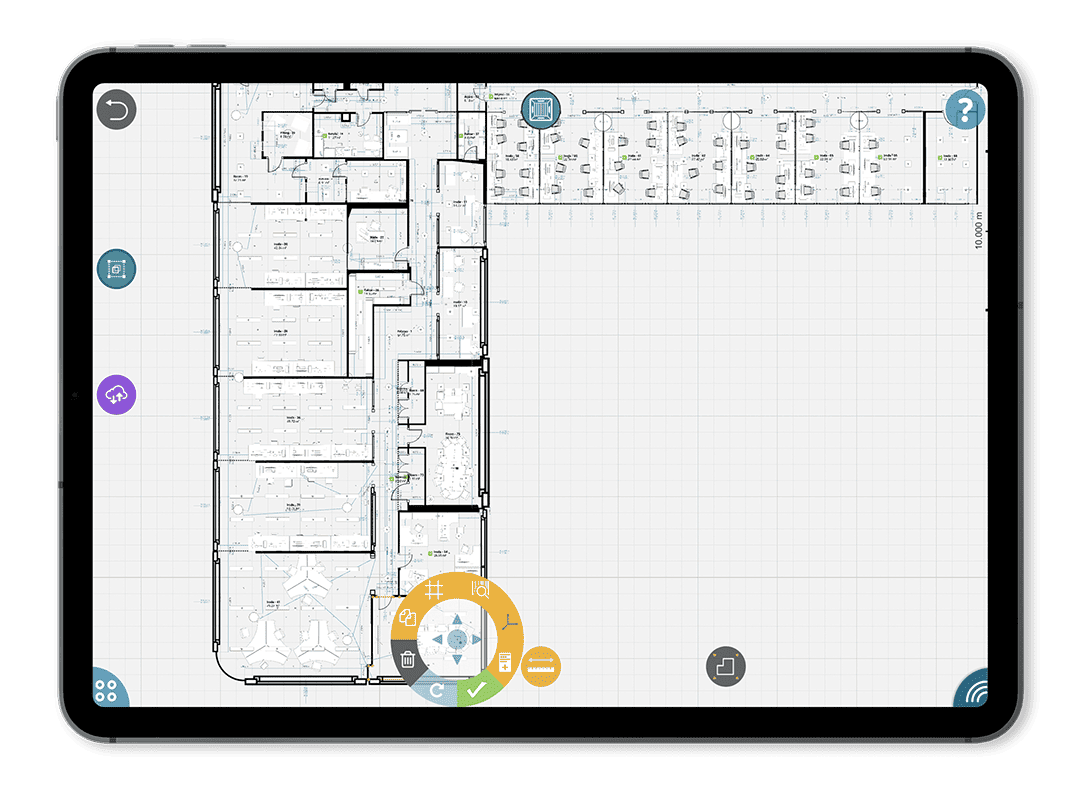 How will be the data kept fresh?
When there is the data captured, then the best way to keep it updated is to start using it. The more benefits you get out from it, the better quality data you will continuously get. The regular technicians can keep the 3D model and inventory updated as part of their onsite jobs, without any special knowledge, after a short training. When there are floor plan changes, then a bit higher experienced surveyor is required, which knowledge can be gathered in our 3 days long OrthoGraph Certified Surveyor technical training. So if there is a technician with better 3D visual understanding, then you have already the in-house resource for the successful documentation of any layout / floor plan changes. OrthoGraph stores everything versioned, so if there is a demand to look back how the building looked like a month ago, then just ask OrthoGraph and you will see the exact documentation for the given timepoint.
Where is the data stored?
We know data is sensitive. In these segments even more than regularly, as there are locations and people in them with higher risk or higher level of safety required. To store and access data only with proper user rights OrthoGraph has an well established, enterprise level user access right management system.
In some cases our clients have a demand to keep all data, documentation in-house physically, so nothing should leave the premises of them. To support this OrthoGraph Cloud can be installed on-premise, and the mobile part of the system can easily be configured only to communicate with the given on-premise server. This means that even we, as the technology manufacturer cannot access anything running at the client. We only get summarized information of the total system use for licensing purposes, that can also be controlled by the IT department of the client. On-premise installation also contains a training of local IT professionals and the creating of a dedicated on-premise system maintenance documentation. This way the local system can be operated and maintained by the local professionals of the end-user.
What else do we get, if we use unique identifiers, RFIDs / QRCodes or barcodes on all maintenance points?
Exact element identification and workflow control. If we have an important object, equipment that needs to be touched for any reason, then these unique identifiers can help to easily identify the given object. If we use the proper workflow based issue tracking system that is based on using these unique identifiers, then the site worker can be requested to scan the given equipment's identifier to confirm that the proper one is going to be maintained. If the system is prepared for that, then we even can check the time of work to find our more information about the given work.
Capture only real value, that you are going to use, and use the right tools for the right purpose!
Many times we get the request to capture everything in the BIM as it should represent all content of the building. In reality most of piping, cable channels, detailed statue represntations don't have any value in the BIM. All these can easily be captured using laser scanned point clouds, which is not going to be only cheaper, but it will be more usable in the future to support refurbishment, building changes. These are typically data that is rarely required, but when they are required, then with the highest possible accuracy. This is another reason to combine technologies and to choose the proper ones for the required functionality.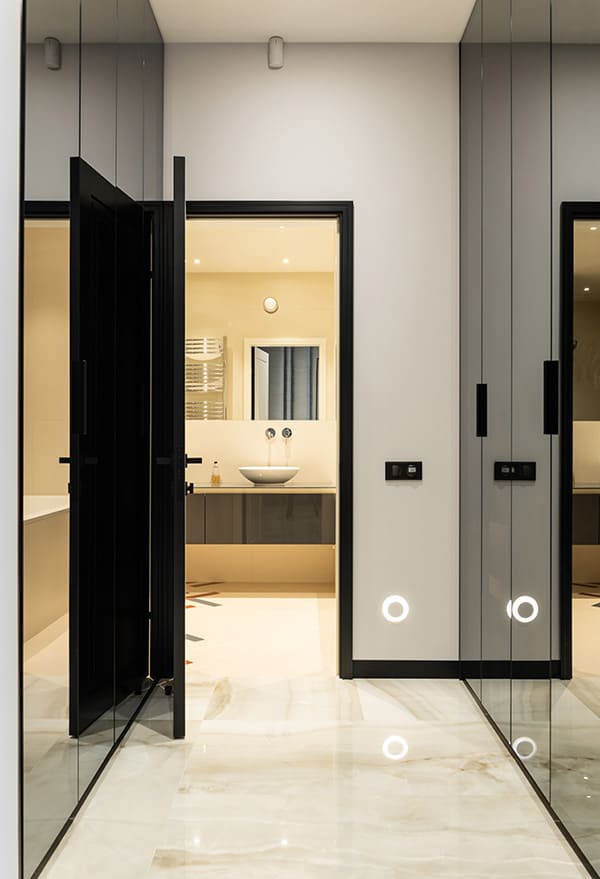 Simply BIM needs maintenance points and all other graphical materials should be recorded in point clouds, made at the right moment of construction – right before having them covered.
Have you got a similar project in your mind? Have you got further questions? Want know more in a personal meeting or want to start a pilot? Click the button:
OrthoGraph GmbH
Gartenstrasse 7
Zug
Switzerland
6300
9:00-18:00 Zurich Time
USA: +17609331550
UK : + 44 (20) 34119438
Orthograph for Constructions
Historical Building Survey