Both the Facility Management and Industrial Operation faces very similar problems in terms of maintenance workflows. In case of industrial operation costs and downtimes are the most critical, in case of facility management the space management, renovation support plays another key role.
Having accurate data, saving time in tendering and maintenance works, contracting based on real values can produce a 10-20% cost saving in the continuous operating expenses or also improve the performance – thus the revenue generation – of a building. This amount of money during the 30-50 years of building usage lifecycle can sum up to an amount comparable to the total construction cost of the facility.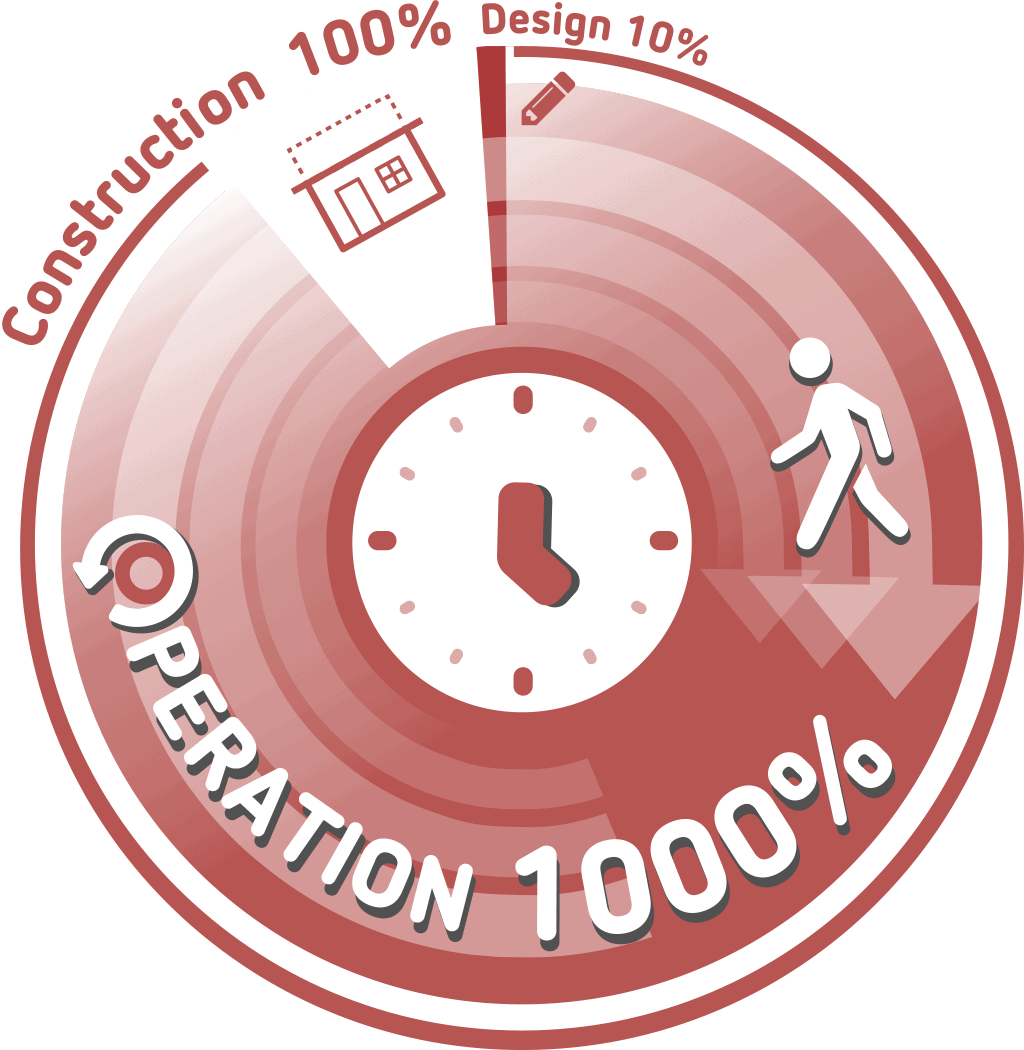 The value of data in operation:
Operational BIM, OrthoGraph can help in the following areas with significantly reducing reaction time by providing instant, always updated, high-value data with high accuracy:
Where is the fuse? – Maintenance management with accurate object positions, minimizing navigation time to the "hot-spot".
Was the correct elevator engine oil lubricated? – Barcode / QRCode / RFID support to exactly identify objects thus being able to build up controllable maintenance workflows.
Do you know what tools and materials will be needed at the work-site? Do you know how to take the fan-coil apart? – Reducing repair times, planned maintenance needs by providing the required documentation even before leaving to the work and also during work, photos, videos, manuals can be a part of it.
Do we know how the building layout looks like today? Do we know where are the special drying chambers working today? – Follow up all changes by your own people without big efforts.
Can I sit down a new department or do I need to rent/build more space? – Building performance evaluation at any time (productive area vs. service area).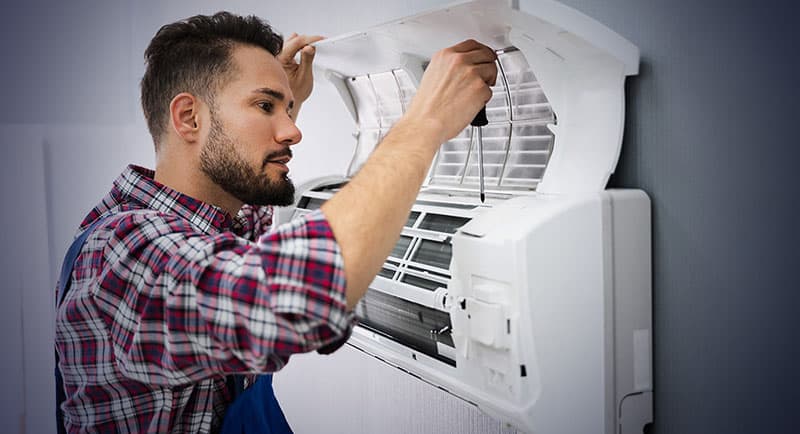 Do I charge for my tenants every rental space? Do I pay my cleaning services based on real amount of work? – Accurate rental, cleaning area broken down to room categories or any parameter that is required for the current decision.
I need an urgent painting. Can we start the tendering tomorrow? – Direct access to the 2D or 3D models temporarily provided to suppliers as long as they need it for their tendering or their work to succeed, then it can be revoked

.

How much of my flooring needs renovation? – Instant data such as painting or flooring area, cladding or baseboard surface broken down to materials for renovation tendering.
You don't like this space, then let me show you another one. Should we make some sample arrangement of workspaces together now? – Marketing tool for rental sales services.
The IT department needs to know where are the WiFi routers located in the building. – Give access to the model to them and let them extend the asset inventory with all their objects.
Can we see how is the energy consumption allocated in different building parts, rooms? – Integrated OrthoGraph with building automation / energy management. Use it as graphical data source and integrated graphical data visualization.
Can a wheelchair access the toilet on the first floor? – Check and validate your 3D model with virtual tests or provide it to companies doing such services.

… and there are many more questions answered by OrthoGraph's integrated Operational BIM solution.
How long time does it take to get in control?
In case of a normal office building of 15-20 000m² it takes 1-2 weeks to fully get in control. Here we not only speak about the accurate floor plans, but also creating an initial inventory of visible maintenance points. If it's a hospital, then it might add one more week – accessing some locations might need more time, hazmat clothes might slower the process of placing RFIDs / barcodes -. In case of a factory like in case of a hospital to inventory special equipment, their condition either the surveyors will need a continuous personal assistance or own technicians can easily be thought how to use OrthoGraph to capture the inventory. With their existing knowledge they can provide high-quality graphical asset inventory after an hour of learning course of using the technology.
What's the results?
Typically 10-20% cost reduction in the total operating expenses, and a better quality of service. In case of industrial operation hours of downtimes saved which results in instant ROI at the first unexpected downtime.
In addition all building and equipment knowledge will be stored in a central database instead of the heads of the maintenance crew. Independency, stability is not something we can value in numbers, but everybody feels the importance of that.
Have you got a similar project in your mind? Have you got further questions? Want know more in a personal meeting or want to start a pilot? Click the button:
OrthoGraph GmbH
Gartenstrasse 7
Zug
Switzerland
6300
9:00-18:00 Zurich Time
USA: +17609331550
UK : + 44 (20) 34119438
Orthograph for Constructions
Historical Building Survey