The OrthoGraph Ecosystem builds on its partner network to successfully deploy building operation systems equipped with accurately surveyed BIM models. Our certification program ensures that our certified partners are capable to provide professional building surveying and system implementation services.
Please see the list of our independent partners and contact us if you would like to become a certified OrthoGraph partner.

Advantrus Consulting is a specialized built environment consultancy based in United Arab Emirates. We are representing OrthoGraph in the Middle East to bring to the region this groundbreaking operational BIM technology. Operational BIM is a revolutionary new technology that will change the face of FM in the region for the foreseeable future by providing always up-to-date 3D BIM data.
Our highly skilled surveyors will map and tag your facility, provide extensive training and ongoing support to help you transform your asset and workflow process. Utilizing the latest technologies and hardware, your operations team can benefit from real time live data, instant calculated reports and onsite navigation to maximize your assets full potential.
Read more about the team and services of www.advantrusconsulting.com.
For more information on this technology, please contact us at contact@advantrusconsulting.com or reach out to us via this platform.

AFMTEC – Professional building surveying services offering ready-to-use OrthoGraph Ecosystems with optional ArchiFM integration.

The Bosch Group is a leading global supplier of technology and services. The Bosch Group comprises Robert Bosch GmbH and its more than 350 subsidiaries and regional companies in more than 60 countries. If its sales and service partners are included, then Bosch is represented in roughly 150 countries.
The Power Tools Division of the Bosch Group is the world market leader for power tools and power tool accessories. The core success factors are dedicated associates and a furious pace of innovation. Each year, Bosch launches more than 100 new power tools into the global market.


Graphisoft – ArchiCAD is the worldwide successful leading BIM designing CAD system, a part of the Nemetschek group. We work in technical cooperation to provide OrthoGraph services that can also be easily used by ArchiCAD users.
The engineers at Kermann have been developing LED lighting products since 2008. At first, industrial LED lights were designed and manufactured for halls and plants.
Today we are more than that: we offer a full range of lighting solutions for our Clients, from design to implementation.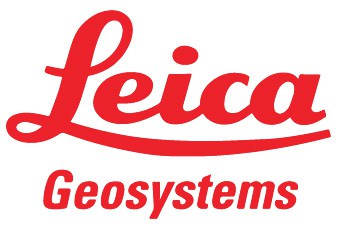 Leica Geosystems – the world leading manufacturer of professional laser distance meters and laser scanners. In a strategic cooperation Leica Geosystems and OrthoGraph have developed the Leica BLK360 imaging laser scanner, where the native Leica BLK360 app was developed by OrthoGraph using our experiences and existing software technology. The Leica BLK360 app is unique in its kind by providing accurate building documentation using an iPad Pro right on-site and is capable of providing scan-to-BIM functionality on-site using the accurate point cloud captured by the Leica BLK360 hardware.

Planon is the leading global provider of Real Estate and Facility Management software that enables building and service digitalisation by integrating the diverse landscape of smart building technology, business solutions and data into one source of truth and turning that into value for building owners, building users, and service providers.


Tungsram Innovative Solutions – ArchiFM is Hungary's leading CAFM and CMMS software system. ArchiFM is capable to provide ready-to-use OrthoGraph-ArchiFM Ecosystems with the required technical consultation and implementation services.
OrthoGraph GmbH
Gartenstrasse 7
Zug
Switzerland
6300
9:00-18:00 Zurich Time
USA: +17609331550
UK : + 44 (20) 34119438
Orthograph for Constructions
Historical Building Survey